The effect of grounding on the blood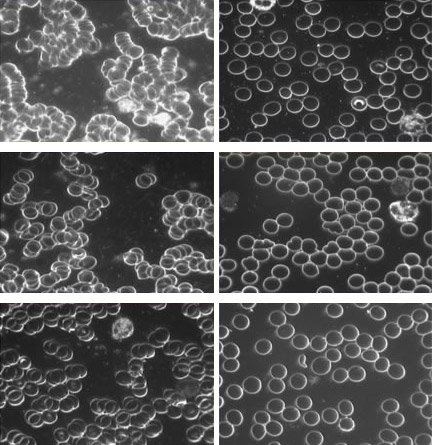 One of the most dramatic demonstrations of the benefits of grounding is the effect it has on the blood.
On the right are darkfield microscope images of blood taken from three individuals just before and after forty minutes of grounding.
The before images are on the left, the after on the right. The pictures clearly show a dramatic thinning and decoupling of the blood cells.
The blood samples were taken during research into grounding by Dr Stephen Sinatra MD.
The video clip on the right shows the results of some similar blood tests which were performed on some volunteers live during the recent Longevity Now Conference 2010. Presented by David Wolfe.
Watch the full video on YouTube here